Prepare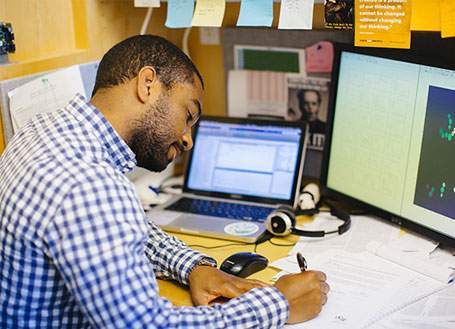 PREPARE A STRONG APPLICATION
Applying to UC graduate programs is competitive. Start now by learning about program application requirements. It is important that your application stands out from the crowd. Do your research and prepare an application that tells UC faculty what you have to offer.
Enroll in Required Examinations
If the language of instruction at your university is not English, you must provide evidence of English proficiency, see Examinations. 
Consider the score-reporting dates when enrolling. Your application will not be complete until your English-language proficiency test score is received.
Some graduate departments, or the campus graduate admissions office, require Graduate Record Examinations (GRE) General Test or other standardized tests. 
Arrange for English proficiency and GRE score reports to be sent to the university and department codes as specified in the prospective host department's application instructions. 
Prepare Your Academic Records
Request academic records from all institutions you have attended after high school, including your home university, showing all university-level coursework through the present. Upload academic records to your UC application. Some departments may require official transcripts be submitted by mail. Check the prospective host department's application instructions. 
Academic records should be in the original language and grading system, and accompanied by translations if not in English.
Write a Statement of Purpose
The faculty review committee uses this statement to learn about your interest and motivation in graduate studies, past academic experience, participation in important projects and research, and potential as a graduate student. See Statement of Purpose guidelines. 
Prepare a Personal Statement
Some applications may ask you to submit an additional statement. This statement should describe your achievements, leadership experience, personal or academic challenges, research interests and how you plan to contribute to the program. This is different from the statement of purpose. It is an opportunity to demonstrate your writing skills. See Personal Statement guidelines.
Request Recommendations
Be prepared to request a minimum of three letters of recommendation. Request recommendations from professors in your field who know you well. Provide your recommenders' names and emails, and inform your recommenders of the application deadline.
Provide Supplemental Materials
Some programs allow you to include supplemental documentation, such as a résumé, CV, publications or a portfolio.  Do not provide additional materials unless the application specifically states that they are accepted.