Apply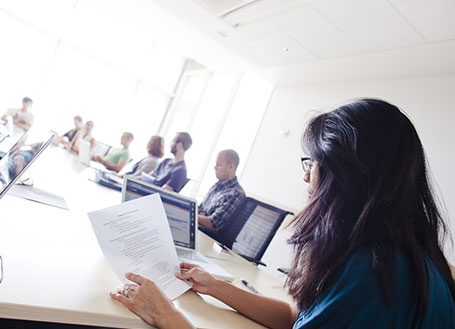 APPLY FOR THE EXCHANGE
Each UC has a unique graduate application and application process. Check department webpages for deadlines, examination reporting codes and supplementary materials requirements.
Some departments have deadlines as early as November but the majority are from early December through mid-January. Faculty committees make final decisions about graduate students and may only meet once a year for review of applicants.
CONTACT UC
Contact UCEAP to obtain your nomination letter. You will need this letter to document your graduate reciprocity non-degree/no-fee exchange status when completing the application. 
Create your UCEAP Account
Create an account to provide your personal and contact information to UCEAP. Upload required documents as .jpg, .png or .pdf files before you apply to a prospective host UC graduate program.
If you cannot complete the entire UCEAP profile in one sitting, save your information before exiting and complete it at a later time.
Complete the UC Application
Each campus has special instructions for UCEAP graduate reciprocity applicants that will identify you as an exchange student and allow you to be exempt from application fees.
Before you begin:
Review the campus-specific instructions.
Prepare required documents saved as .pdf files.
Be prepared to provide the contact information for your recommenders. They will receive an email invitation to submit their recommendations electronically.