Explore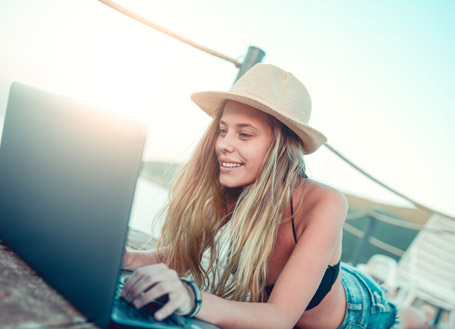 RESEARCH YOUR OPTIONS
Explore UC majors, learn about the unique character of each campus, and consider your personal and academic goals. 
With so many choices, applying to UC can be exciting but also intimidating. Take your time to explore UC's nine geographic locations and campus personalities. All UC campuses offer excellent learning opportunities. 
Students who have attained an undergraduate degree are not eligible to apply as an undergraduate at UC while on exchange.
Consider these questions
Which campuses offer my major?
Do I prefer a campus near a big city or a campus near places to hike, ski or surf?
Do I enjoy a larger campus with many students or a smaller campus with more personal interaction between students and professors?
Ask others about their UC experience
Discover UC will give you an overview of each campus, but your best resource will be other students from your university who have participated in the exchange as well as UC students currently studying at your home university.
Be flexible
Keep an open mind: a UC campus that you may not have heard of, may just be what you are looking for.